Allergy Relief
Organic and Environmentally-Friendly Cleaning Methods That Clean, Freshen and Reduce Allergens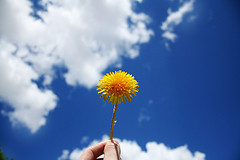 Once you step outside of your own home, it's next to impossible to avoid contact with allergens.

You have no control over outside environmental factors such as the pollen count, shedding animals, and strong or unpleasant fumes, like smoke and perfume.

It's not surprising that most people see their home as a safe haven from these unpleasant allergens. Unfortunately, dust mites, pollen, molds, and animal dander can easily accumulate in your carpet and upholstery, quickly turning your comforting floor covering into an allergy sufferer's worst nightmare.

Some health professionals recommend that severe allergy or asthma patients remove carpets from their homes entirely. However, it has also been shown that a clean, dry, and well-maintained carpet can actually improve air quality by trapping some types of airborne particles.

Walking on a hard surface can disturb settled particles more effectively than walking on carpet, allowing them to become airborne and enter your lungs more quickly, triggering allergy symptoms.
Still Want Chemicals?
At Chicagoland Carpet Cleaners we care about the wellbeing of you and your family. But we also care about the health of our planet, and the impact that harsh detergents have on it. That's why we provide organic and environmentally-friendly cleaning methods. We're able to eliminate pollen, dust mites, allergens, fungus, and bacteria from your home without the use of dangerous chemicals which can radically alter the air quality in your home, your work spaces, and our wider environment.

Our organic allergy treatments actually change the shape of allergy proteins, making them unrecognizable to the body and drastically reducing the chance of an allergic reaction. With regular carpet and upholstery cleaning from Chicagoland Carpet Cleaners, you can be sure that your carpet looks cleaner.
But you'll also know that the reduction of harmful particles makes your home a more comfortable, healthier, and safer place.
Air Duct Cleaning
We also provide air duct cleaning services, an essential measure for ensuring good air quality in your home or workspace. Dust mites, fungus, bacteria, and other harmful allergens all lurk in your air ducts.
Depend on us to carry out regular cleanings to maintain healthy air quality in your living or work environment.





Allergy
Treatment
Get 1 Room treat for

FREE
Combo
Cleaning
Clean Carpet & Rugs or Upholstery and get

$25 OFF
Green
Cleaning
Get Non-Toxic , Eco-friendly

FREE
Pet Odor & Stains
Save on Powerfull Pet Odor & Stain cleaning

$20 OFF
Rug
Cleaning
Save on detail Rug Cleaning in our facility
FREE PICK UP
Upholstery
Cleaning
Clean 1 Upholstery, Get 2nd
%50 OFF