Deodorizer
Give Your Home A Fresh Scent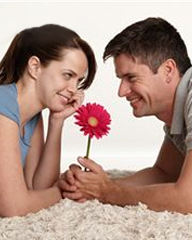 Your carpets can develop strong and unpleasant odors for many reasons.

Water damage, everyday wear and tear, pet urine, and spills and stains are just a few of the reasons that your carpeted surfaces emit bad smells.

If it smells clean, it is clean. That's the perception of many consumers, and dealing effectively with odors is one of the most difficult things professional carpet cleaners face.

Chicagoland Carpet Cleaners offers a series of tailored deodorizers to combat most any odor and situation:

Tabacco and smoke odors

Protein-based odors

Urine odors

Pet odors

Organic odors
Underfoot odors
Anti-Allergen Deodorizer
Vomit and sweat
Toughest odors absorbent
What are the benefits of applying deodorizer?

Adds a fresh scent to any cleaning
Provides long lasting results
Easily destroys a variety of odors
Destroys the source of the odors
Neutralizes odors at the source
Carpet
Deodorizer
Get deodorizer

FREE
Combo
Cleaning
Clean Carpet & Rugs or Upholstery and get

$25 OFF
Green
Cleaning
Get Non-Toxic , Eco-friendly

FREE
Pet Odor & Stains
Save on Powerfull Pet Odor & Stain cleaning

$20 OFF
Rug
Cleaning
Save on detail Rug Cleaning in our facility
FREE PICK UP
Upholstery
Cleaning
Clean 1 Upholstery, Get 2nd
%50 OFF