Rug Cleaning
Protecting Your Precious Rug with Special Expert Care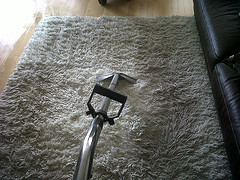 With Chicagoland Carpet Cleaners area rug cleaning service, we can help restore those vivid colors and lines you remember seeing the day you unrolled your new rug for the first time.
Carpet cleaning and Oriental rug cleaning is a very important part of keeping your home unique and beautiful. An intricately designed Oriental rug can bring a room to life. Everyday traffic can take a toll on an Oriental rug causing it to loose its luster. Area rug cleaning by Chicagoland Carpet Cleaners can rejuvenate your now dingy looking rug.
Proper fiber identification is extremely necessary in order to clean the rug as thoroughly as possible without damaging the quality. Our rug cleaning in Chicago will give your Oriental rugs the proper care they deserve.
We use nothing less than the best carpet cleaning methods and modern equipment we offer the highest quality carpet cleaning service available today.
All Types, All Origins
There are no two rugs alike. And often the most valuable heirlooms were hand crafted, hand dyed, and hand woven. The dyes are usually organic - with the richness of their color coming from plants, fruits, berries, nuts and roots. Knowing the specific type of rug that we are working with is important to help us in rug cleaning and ensuring that we do everything possible to protect rug dyes from bleeding or migrating.
Our "VIP" Rug Cleaning Package-
Very Important Package. for important carpet. package includes:
Oriental Rug pickup
Rug Cleaning
Deodorizing
Rug protection
Oriental Rug delivered to your home.
Rug
Cleaning
Get 2nd rug Clean for

$20 OFF
Combo
Cleaning
Clean Carpet & Rugs or Upholstery and get

$25 OFF
Green
Cleaning
Get Non-Toxic , Eco-friendly

FREE
Pet Odor & Stains
Save on Powerfull Pet Odor & Stain cleaning

$20 OFF
Rug
Cleaning
Save on detail Rug Cleaning in our facility
FREE PICK UP
Upholstery
Cleaning
Clean 1 Upholstery, Get 2nd
%50 OFF