Eco Friendly / Chemical Free
Make Our Planet Green and Your Home Safer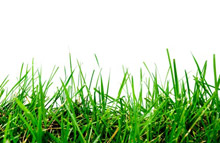 Chicagoland Carpet Cleaners knows that you want a greener and healthier lifestyle.
But you're probably still using harsh chemicals and detergents in your home. Improperly handled, the materials used in carpet cleaning can threaten the health of you and your family. Turn to the professionals.
The Green Alternative
Chicagoland Carpet Cleaners is committed to using organic solutions and offers a green alternative through our use of environmentally-friendly cleaning methods.

Our "organic" cleaning products and processes are natural, non-toxic, and environmentally safe.

Through careful research, our devoted Green Team has found the safest, most effective, environmentally responsible products on the market to keep your home or office both clean and green. These products are free from harmful detergents and harsh chemical cleaning agents.
They won't just clean your home effectively but will protect your health as well.

We've selected bio-degradable products with little or no VOC (Volatile Organic Compounds) content, so you can rest easy knowing that we share your commitment to the environment.
Chicagoland Carpet Cleaners also uses an organic, minimal-moisture method to speed the drying time of carpets and upholstery and maintain a healthy environment for you, our customer.

Take a look at some of the products we use in our cleaning process on our product page.
A Better Way
Nothing is more natural and effective for cleaning and sanitizing than hot water. To achieve the best results we've combined our powerful steam-cleaning, deep rinse, jet extraction method with natural, non-toxic, and biodegradable products.

After our professional cleaning, you'll find your home to be fresh and clean, free of the residue and dirt that less green cleaning products can leave behind.
For more information on the products and processes we use,
please feel free to call us at toll free 1 (312) 265-6754.
Because we choose green!
Eco Friendly
Clean
Non-Toxic Frormula

FREE
Combo
Cleaning
Clean Carpet & Rugs or Upholstery and get

$25 OFF
Green
Cleaning
Get Non-Toxic , Eco-friendly

FREE
Pet Odor & Stains
Save on Powerfull Pet Odor & Stain cleaning

$20 OFF
Rug
Cleaning
Save on detail Rug Cleaning in our facility
FREE PICK UP
Upholstery
Cleaning
Clean 1 Upholstery, Get 2nd
%50 OFF