Stain Removal
Got a Tough Stain That Won't Come Out?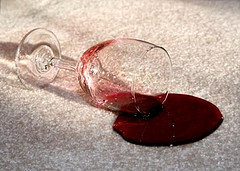 Chicagoland Carpet Cleaners offers a complete spot and stain removal service.

By using the latest techniques and solutions as well as tired-and-true cleaning methods, we have one of the best stain removal track records in the business.

Heavily-soiled carpets and rugs are a breeze to deep clean with our stain removal methods. Many common stains, such as those from coffee, red wine, chewing gum, and minor water damage, can be treated with great success.

We can usually even remove tough stains, such as rust and ink, and can even tackle hard-to-clean tar and oil stains.

Today's Solutions

At Chicagoland Carpet Cleaners we constantly update our carpet cleaning equipment and our carpet stain removal methods. We are stain removal experts and few things make us happier than to please our customers by getting those tough stains out.

We guarantee that your fine fibers and fabrics will receive the gentlest care available while we apply the best carpet stain removal methods known.

Call Before You Mess With That Mess!

Speed matters. When it comes to tackling any stain, the quicker you act the more likely it can be successfully cleaned.
Stay away from the cleaning products available in supermarkets, as they can often make a stain worse.
If a stain bleeds through and your carpet needs new padding or color restoration, we can help.

If you've got a stain, call Chicagoland Carpet Cleaners with the details for a free estimate.





















Stain
Cleaning
Carpet Stains Removal

$20 OFF
Combo
Cleaning
Clean Carpet & Rugs or Upholstery and get

$25 OFF
Green
Cleaning
Get Non-Toxic , Eco-friendly

FREE
Pet Odor & Stains
Save on Powerfull Pet Odor & Stain cleaning

$20 OFF
Rug
Cleaning
Save on detail Rug Cleaning in our facility
FREE PICK UP
Scotchgard™
Prevent Future Stains!

%50 OFF