News
January 27 ,2012 -
Best Air duct cleaning Deal! By Amazone.local.com
Chicagoland Carpet Cleaners Air duct cleaning services has been chosen as the best deal of the day in Chicago by Amazone Local.
The unbeatable pricing & superb air duct cleaning service is the right combination for a happy clients.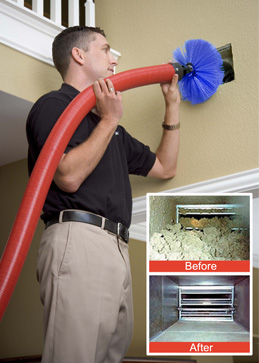 Did you missed the special Deal? No problem.
The special Air duct cleaning promotion continue. Call us at (312) 265-6754 to find out about our special pricing.
What you can benefit from cleaning your duct sstem?

Health
Air duct systems are home to 27 species of fungus that cause influenza, TB and Legionnaires Disease. Legionnaires Disease killed 29 people in 1976. 
(American Lung Association)
Bacteria, Viruses, fungi, dust mites and decaying organic matter are sent airborne throughout your home from their hiding places in your air ducts. 50% of all illnesses are either caused or aggravated by polluted indoor air. (American College of Allergists)
According to the EPA, indoor air is found to be up to 70 times more polluted than outdoor air. Air duct cleaning by Interior Maintenance Company removes airborne contaminates such as bacteria, fungus, mold spores, pet
dander & pollen which help to alleviate allergy & asthma symptoms.
Extended Equipment Life
9 out of 10 system failures are caused by dirt and dust according to the Louisiana Cooperative Extension Service. One of the functions of the fan, located inside of your air handler, is to keep the heat exchanger cool. Accumulated dirt and debris can reduce the CFM (cubic feet of air per minute) as much as 50%! This is the most common cause of cracks in heat exchangers. By having your system cleaned by IMC, you may prevent pre-mature breakdown & aging of your heating and cooling system.
Reduce Dusting
Source removal Duct Cleaning by IMC can help to reduce household dust by removing the dust where it travels most - through your air duct system.
Energy Savings
According to the EPA, a build up of only .042 inches of dirt on a heating coil can result in a decrease of efficiency of 21%. A clean air conveyance system provided by IMC may help to increase efficiency and therefore may help to reduce heating and cooling costs.
September 9 ,2011 -
No Hesitation Call Back policy.!
We at Chicagoland Carpet Cleaners proud to inform our ' No hesitation Free Call back" policy just got into the system.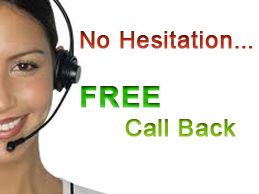 What the No hesitation Call back means?
Any costumer that got any carpet , upholsteries or rug cleaning done by us and not completely satisfied from any reason will give us a call and the technician that responsible for the cleaning job will come out and redo the areas or the upholstery the costumer not happy about.
Most of carpet cleaning companies will try to find any excuse not to come out and maybe even charge the costumers to come back and re-clean.
Here at Chicagoland carpet cleaners we saying STOP. We would take FULL RESPONSIBILITY for any of the carpet cleaning ,upholstery cleaning or rug cleaning.
Chicagoland Carpet Cleaners value the fact the costumer invest in the company and CHOOSE US for his / her cleaning needs.
When the technician leaves the costumer house the carpet, upholstery or rug need to be in the best possible shape. If you as a costumer a greed to the technician recommendations and not satisfied just give us a call and we will work with you to find the best day or time to perform a call back - for FREE.

August 31 ,2011 -
Commercial Clients taking advantage of our Special V.I.P Carpet Cleaning package!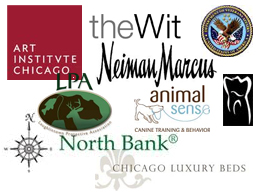 Commercial carpet & upholstery cleaning become for affordable then ever.
It's important for Chicagoland carpet cleaners to constantly improve our rate system in order to attract more commercial clientele into our growing business. As of 1 week we change the rate system for commercial clients.
- In the past when a commercial client called and wanted a quote we sent a technician over to inspect the carpet, fiber and stains and gave the cleaning price on the spot.
-With the new V.I.P estimator tool make commercial carpet cleaning easy then ever!
Now When the commercial client call and ask for a price quote Chicagoland carpet cleaners can give an instant quote base on the square foot.
We don't need to trouble the customer with booking a special appointment just for the estimate cost- We give the total price for the V.I.P package over the phone.
The V.I.P carpet cleaning all included package usually contain the following treatments:
Deep Cleaning
Pre-spray
Deodorizer

Depends on the customer needs we can also add an additional formulas. For example:
- Carpet protection (scotchguard) to prevent future stains
- Sanitizer

The goal of creating the V.I.P cleaning package is to customize the cleaning options to the business needs and the carpet condition.

The main idea of the V.I.P package is to bring the carpet to be in THE BEST POSSIBLE SHAPE without minor charges.   
We would like to thanks for all the commercial clients that took advantage of the V.I.P cleaning package:
Art Institute of Chicago
Roof on the Wit
LPA
North Bank
Neiman Marcus
Va Hospital
Massage Envy
Chicago Luxury Beds
Liquidus Inc
M&N trading, LLC
System Atics Inc
K9 Training
Art of Dental Care
and more...


August 9 ,2011 -
We adopted a Tiger Today!
Every month we donating a part of the cleaning business revenue to prevent tigers extinction.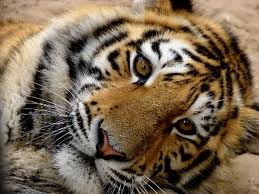 Chicagoland carpet cleaners believe it's important to keep a beautiful environment, Ye, carpet cleaning contribute to keep a beautiful indoor environment but it's even more important o take care of nature and have respect to the living animals surrounding us. It's their  world too!
The number of tigers in the wild has dwindled to 3,200- less than the number held in captivity in the United States alone, the campaigners said.

Tigers Facts:

- Three tiger subspecies have gone extinct .
- Unless we really crack down on illegal trade and poachers, tigers in the wild have very little chance.
- Tigers are threatened by many factors, including "poaching, habitat loss, poorly planned development and illegal trafficking
- The demand for bones and skin, meat, and even claws and teeth ... is driving a major crime campaign to wipe tigers.
- It's not just about tigers. If you save the tiger, you are going to save other species.
Chicagoland carpet cleaners called all our clients to help.
Please take a part and help saving the environment including the extraordinary living creature in it.
Call 1-800-CALL-WWF or Adopt a Tiger Online


August 5 ,2011 -
Best Carpet Cleaning Deal of the Day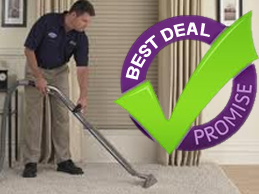 Chicagoland carpet cleaners voted & featured as the BEST deal of the Day in Chicago.

Chicagoland carpet cleaners was featured as the most cost effective 2 rooms carpet cleaning in Chicago for 2011.
We proud to announce we sold 242 certificate of cleaning 2 rooms certificate.
Most of the purchased was in Chicago area (118 purchased)
9 in the North suburbs
15 in South suburbs
14 in North-West suburbs
15 in South-West suburbs.